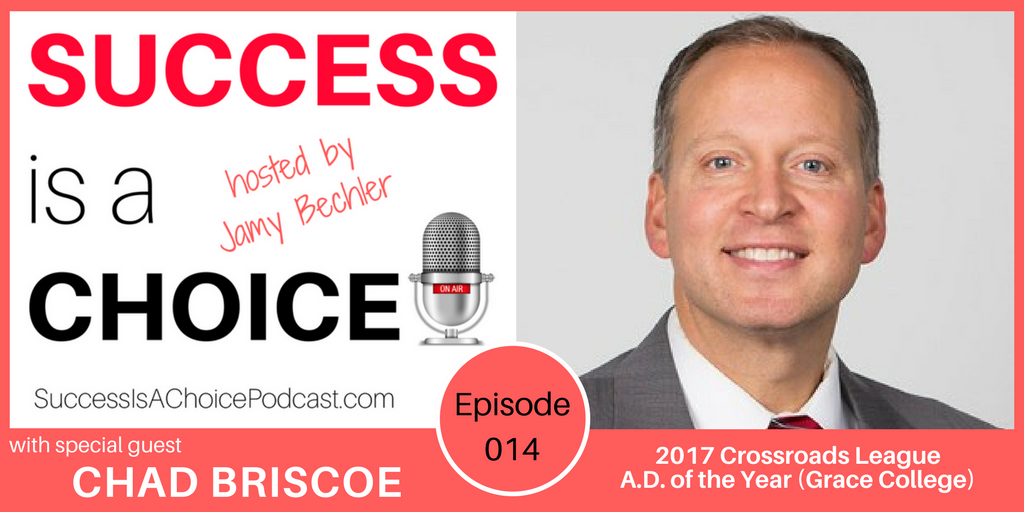 Chad Briscoe is the athletic director at Grace College in Winona Lake, Indiana.  He earned the 2017 Crossroads League Athletic Director of the Year award.  He also won the award in 2010.  At the NAIA level, he has helped initiate several "Champions of Character" initiatives, starting various sportsmanship summits for the league and local high school conferences. He currently is the league's representative on the NAIA National Administrative Council and is the vice chair of the Championship Committee on the NAIA-NAC.  Briscoe's energetic vision of the future has guided Grace Athletics to unparalled success across the school's varsity programs. His desire to pursue Christ-like excellence through the realm of athletics has led many of Grace's teams to some of their best seasons ever. In addition to being a collegiate athletic director, Briscoe has also been a professional basketball player in Sweden, a minor league baseball general manager, and a college basketball coach.
In today's episode, we discuss:
Mistakes leaders make
Traits that successful leaders have
How he develops his coaches and student-athletes
The importance of having a positive culture
---
Books, Resources, and Links Mentioned in the Podcast
Grace Athletic Website: http://www.GCLancers.com
Grace Athletics Facebook: https://www.facebook.com/GraceLancers
Grace Athletics Instagram: @GCLancers
Grace Athletics Twitter: @GraceLancers
Chad's Twitter: @Chad_Briscoe
The Power of Positive Leadership: How and Why Positive Leaders Transform Teams and Organizations and Change the World by Jon Gordon
The Leadership Playbook: Become Your Team's Most Valuable Leader by Jamy Bechler
You Win in the Locker Room First by Jon Gordon and Mike Smith
TELL Summit will be held on October 30.
---
Chad Briscoe in Action
---
This Episode is Sponsored By HostGator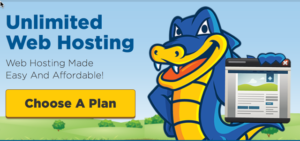 Get up to 50% off their retail price on hosting services then use coupon code "success" at HostGator.com
I use HostGator for all of my websites because it is easy and inexpensive. They have a variety of different hosting plans to meet your needs, whether you are an expert or a novice.
---
Rate and Review
Please consider rating the podcast with 5 stars and leaving a quick review on iTunes.  This helps tremendously in bringing the podcast to the attention of others.
You can tell your friends on Twitter about this episode by sharing the tweet below or spreading the word by using the share buttons below.
Thanks again for listening and remember that "Success is a choice. What choice will you make today?"